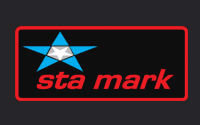 STAmark
A quality standard, externally assessed by the Swimming Teachers Association in: Operational Standards, Customer care, Staffing and Management, Services Planning. Our score is currently the highest score in the country at 91%.
The Award has been designed to support continuous improvement, and is underpinned by a series of key principles including:
A framework for sustaining continuous improvement
Recognition of good industry practice
Self-assessment as a 'tool' for service improvement
A sector specific standard leading to industry endorsement of the swim school
Externally validates PAS 81:2008
STAmark was created by STA to provide a framework that would support and encourage the raising of standards within this unregulated sector. The STA developed a quality accreditation programme that specifically addressed the business and operational needs of these swim school owners, in order to raise teaching standards, promote learn-to-swim schemes and ultimately give the public confidence in the swim school they attend.